"Peter and Daphne will always be in my heart."
"Staying with Peter and Daphne was one of the most special experiences I've ever had. They taught me a lot about South Africa, about helping other people and most importantly; they taught me a lot about love and being gratefull for the things you have in life! They made me feel at home, made sure I was safe wherever I went and introduced me to a lot of special people. Every night they cooked us lovely diners and we would talk for hours about life, about the history of South Africa, about Apartheid, poverty, love, helping each other, sharing and being a good human. Their house was open to everyone! If we met other volunteers they would always invite them for diner. Everyone was welcome.
Peter and Daphne will always be in my heart. It has been 6 years, but we still keep in touch. I call them 'my African parents'. I've been back to South Africa to visit them and they have visited me in Holland. They changed my life, but most importantly, they change the lifes of many people in need of help and love. Thank you Peter and Daphne, you are very special to me.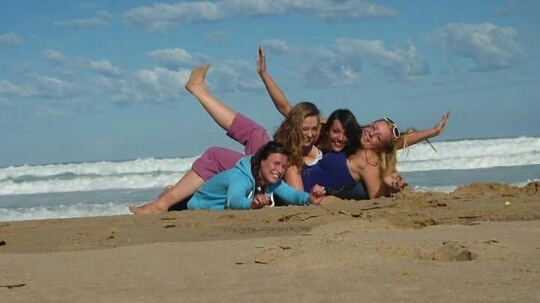 Name: Eva van Hoeckel
Age: 29
Country: Netherlands
Volunteer in: 2010 & 2012