"We must say Happydale is a very special place to do an internship or voluntary work!"
From August 2014 till November 2014 we've been to Port Elizabeth (PE), South Africa. We came to PE because of an internship. We both studied to become music therapists and Happydale Special School provided us internship positions. It was a great time! We worked with the teenagers from 12 till 16 year old. They all have mental disabilities and some have a behavioural disorder as well. The children are from very poor areas called townships. A lot of them have a lack of self-esteem (they are neglected at home), which is the reason why we decided to work on that aspect.
We set up a music therapy project for them. We worked with groups of children and we did different music activities with them. It was such a pleasure! Most of them are very talented and are very good musicians. As soon as they hear the music, they start to sing and dance! Actually, they've taught us a lot as well. Besides the groups we also provided individual music therapy sessions. For some children, who needed it the most, we gave extra attention. We worked on goals like 'self-esteem', 'expressing emotions', 'co-operation', motoric skills etc.
At the end of November we presented a music concert with the children for the teachers and the parents. It was indeed a great achievement! Both children and parents enjoyed it so very much! The children performed; in groups and individually. They sang, danced, drummed, played guitar and more! The pictures gives a good impression of the enthusiasm of the children. Several parents, friends and family attended the concert and they were surprised about the abilities of the children; they didn't expect them to be this good! Even the teachers where surprised!
We must say Happydale is a very special place to do an internship or voluntary work! The teachers a very friendly and helpful. A lot is possible, as long you come with a good idea. We focused on music, but if you have another great skill, use it to help the children! Dancing, painting, cooking, acting etc.. Working with them in creative ways is very helpful. There is not a lot of money available for the school, because it is a poor area, so you'll need sponsors to bring stuff to the school!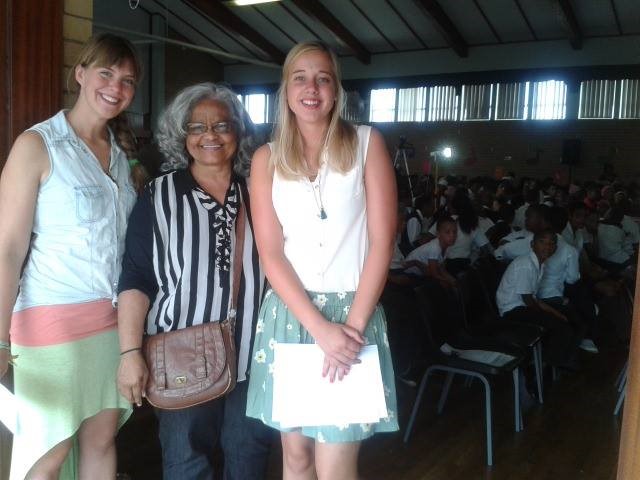 Name: Bettine & Jonina
Age: 18
Country: Netherlands
Volunteer in: 2014